GERMANY
In Germany we have a very special relationship to beer: one based on first-class quality, traditional brewing art and, of course, the world-famous German Purity Law.
Germany is one of our biggest and most important markets. We have over 2,000 employees here, all working together to help us build a beer company for the future. We brew Beck's, Spaten, Haake-Beck, Löwnebräu and Franziskaner Weissbier, and supply beers for our international portfolio of Corona and Leffe.
As the home of the Beck's brand, our brewery in Bremen is the largest in Germany. Today, the beer in the iconic green bottle is sold in over 100 countries. Alongside Bremen, we also have breweries in Wernigerode, Issum and Munich where, every day, our teams are busy brewing some of the world's best-loved beers – and spotting opportunities to make them even better.
As well as our local HQ in Bremen, we've opened new commercial offices in the heart of Berlin, Munich and Cologne, bringing us closer than ever to customers all over the country. As in all of our offices, our teams here are empowered to dream big and take ownership of their projects: the work we do is challenging, and our culture is fast-paced and fun.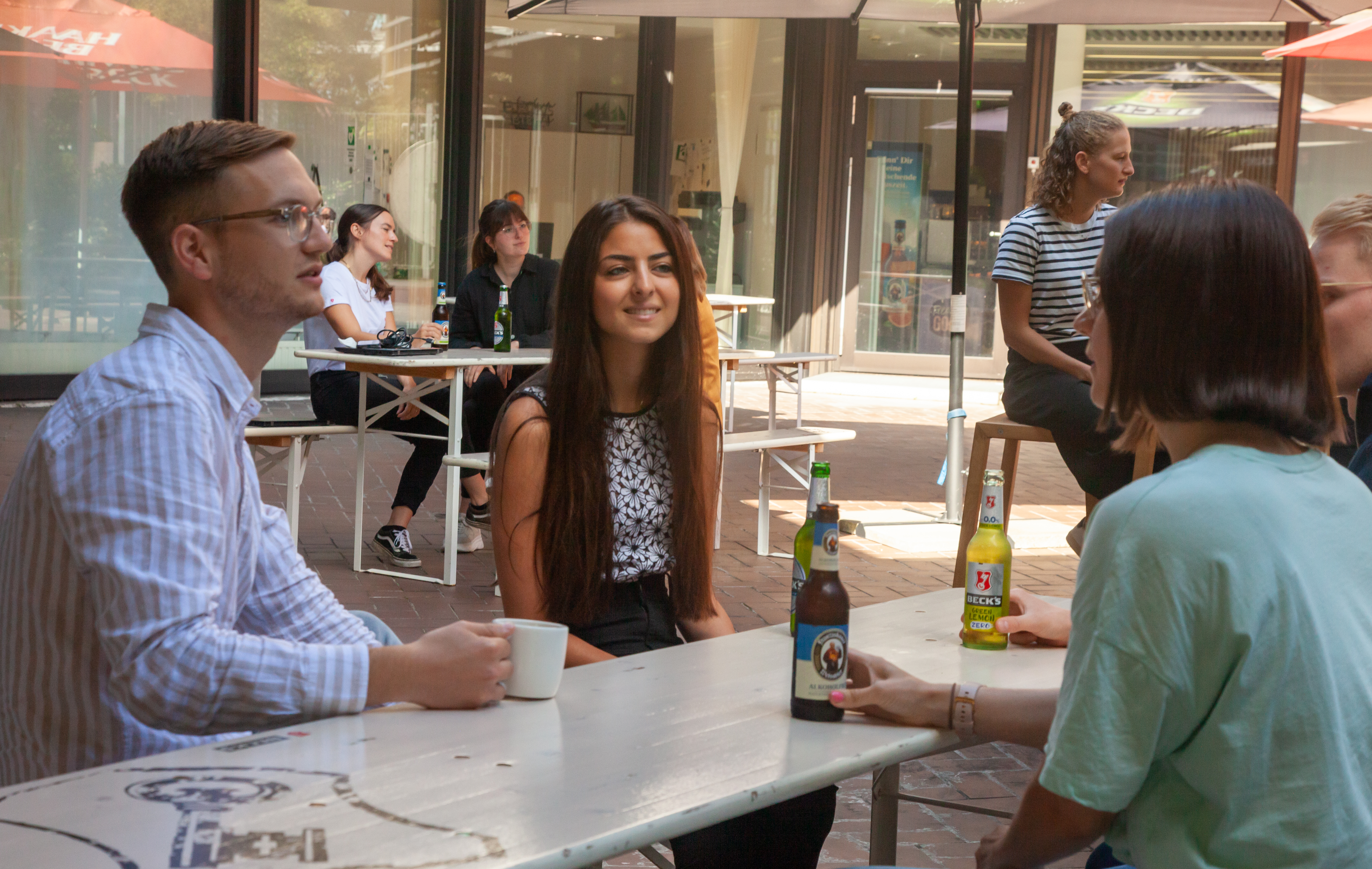 Sound interesting? We're often on the lookout for curious, bold and ambitious people to join our teams. Click one of the links below to see if there's an opportunity for you.
Teams
Build your career with one of our teams at AB InBev Germany:

Supply Chain and Logistics
Sales
Marketing
Finance
IT and Solutions
People (HR)
Legal & Corporate Affairs
Breweries
We have the following four breweries in Germany, continuing our proud brewing heritage in those regions: Munich (Franziskaner, Spaten, Lowenbrau), Bremen (Beck's, Haacke Beck), Issum (Diebels) and Wernigerode (Haaseröder).
Distribution Centres
We also have a Distribution Centre in Dachau, 20km from Munich city centre, which supports with the delivery of our famous beers to the market.
You could build a career in our Supply Chain and Logistics team by specialising in Brewing, Packaging, Logistics, or Quality and Technical Services.